KATOWICE – the Unesco city of music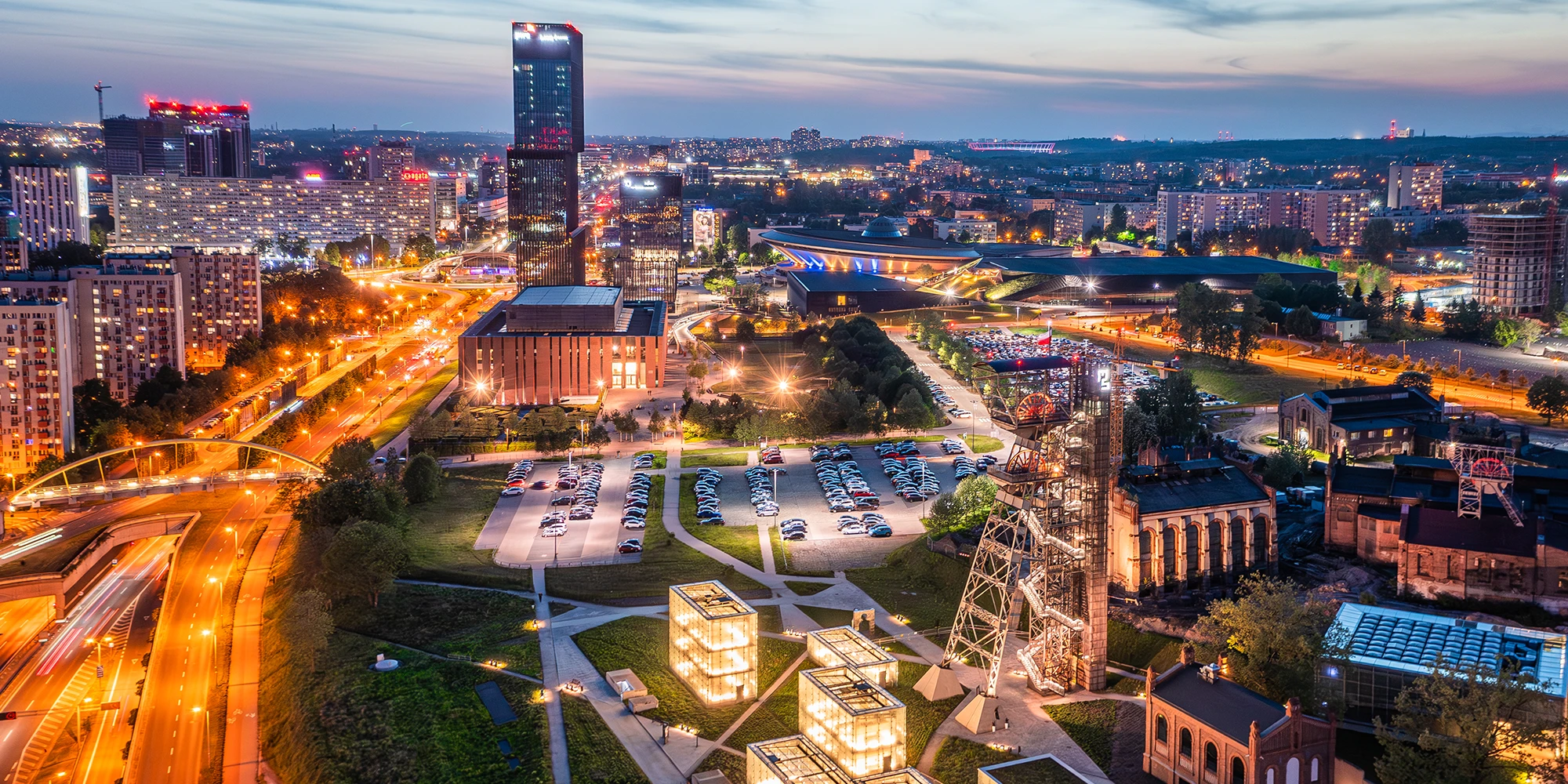 The Upper Silesian urban area, whose capital city is Katowice, consists of 41 cities with a population of 2.5 million. Residents commute daily to work, to school, often crossing borders different cities. Thanks to an extensive road and railway network, a journey to cities located up to 50 km apart does not take longer than 30-40 minutes. Katowice is the central hub in this transport system. They are among the best-connected cities in Poland.
Until very recently, Katowice was considered a vibrant industrial centre. Today it is one of the most dynamically evolving cutural and scientific centres that is also undergoing major changes in urban space. One of the examples of the revitalisation of post-minng areas is one of the biggest shopping centres in Poland – Silesia City Center and the Culture Zone, located in the central part of the city in the area of a former "Katowice" Mine. Here, The International Congress Centre, the Silesian Museum and the seat of the Polish National Radio Symphony Orchestra are located.
In 2015, Katowice was awarded the title of the UNESCO Creative City of Music, thus becoming the first UNESCO City of Music in Central and Eastern Europe.